Scandal erupted around the interpretation of Richard Wagner's opera. On the director brought an administrative case, moreover – face criminal and tickets to "continue boldly and cynically sold»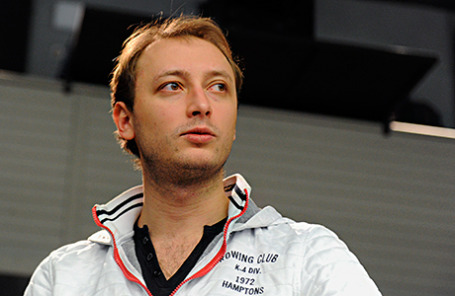 SK Russia began preliminary inquiry into the staging of Richard Wagner's "Tannhauser". Director faces a criminal case: he is suspected of desecrating religious values. Timothy Kulyabin radically modernized the story than has earned critical praise and blame Metropolitan Novosibirsk. What offended the feelings of believers? See also: «An Ideal Husband" can lead to criminal proceedings
In the interpretation of Timothy KulyabinaTangeyzer – director, participating in the festival with his film "The Lady's Grotto." In it a young Jesus Christ gave temptations, but no one likes to tape, and outraged colleagues kicked Tannhauser with the Film Forum. Seditious episode: Venus naked thigh, around Jesus girl topless. And on the bill and did Christ crucified between the thighs of women (in the statement of Orthodox activists expressed more openly and there it is said that all of this has the strongest traumatic effect on the believer).
Yuri Zadoya
head of the Novosibirsk branch of the movement "People's Cathedral»
For the faithful stood Metropolitan of Novosibirsk and Berdsk Tikhon. Formulation charged with use of church symbols for other purposes. Deputy City Attorney filed an administrative action under the relevant article in respect Kuljabina director and director of the Opera and Ballet Theatre Novosibirsk Boris Mezdricha. Incidentally, he thinks to finalize performance, but does not intend to withdraw the repertoire.
Boris Mezdrich
Director of Opera and Ballet Theatre Novosibirsk
Be that as it may, the new interpretation of Wagner became the winner of the national professional edition " Music Review "in the" performance of the year ».
Russian believers do not resent the first theatrical performance. Autumn 2013th Orthodox activist Dmitry Ente tried to disrupt the play of Konstantin Bogomolov at the Moscow Art Theater, Theater accusing of blasphemy.