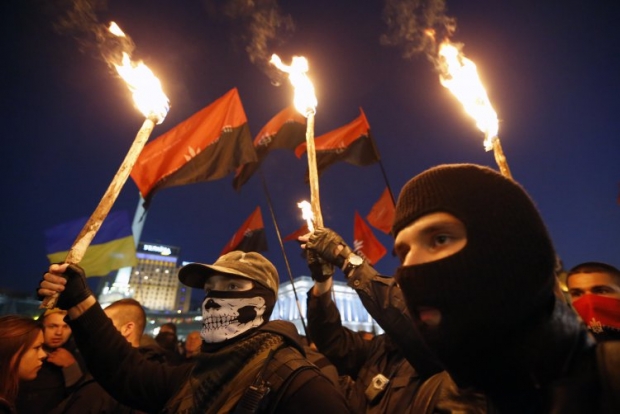 In the fight for the Verkhovna Rada suffered photojournalist Reuters / UNIAN
As noted Shroud of protesters, demanding recognition of warriors and freedom for political prisoners, according to a story TSN.
the rally cheered the president's decision to postpone Poroshenko holiday Defender of the Fatherland from February 23, the historic day of the Ukrainian army – Intercession, October 14.
Read also Poroshenko called collision under the Rada "an attempt to open a second front»
People thought that after that, the deputies from the first attempt to vote for recognition of UPA belligerent in World War II.
Speaker Oleksandr Turchynov put it to a vote 8 times. Not once the bill has not received the necessary support.
This angered the protesters from the courtyard of the Verkhovna Rada. In the parliament building flew firecrackers and stones, a fight broke out with police officers.
In the clashes and goes to random people. Reuters photojournalist someone cut his head. The leader of the "Freedom" Oleg Tyagnibok first took responsibility for the behavior of the crowd. But after a few minutes of his words refused.