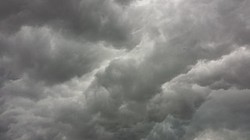 Watch video August 27 Kaluga notes 645-th birthday. The program of the festival – carnival, watching movies, ice cream festival, concert band "Gorod 312″ and, of course, fireworks. On the eve of the solemn meeting in the concert hall of the Regional Philharmonic Society honored kaluzhan who have made a significant contribution to the development of the region.
The Governor Anatoly Artamonov thanked the representatives of different professions for their conscientious work for the benefit of the native land. Among the celebration guests, who presented certificates of honor and letters of thanks – the builders, drivers, agronomists, teachers. Representatives of the city authorities pointed out awards kaluzhan whose names are inscribed in the Book of Honor and honored workers of the city of Kaluga. Without love the city, diligence kaluzhan, their devotion to the profession can not be a dynamic development of the economy of the region – the governor said.
" I would like to thank you, dear kaluzhane for your patriotism, for your good and the indifferent attitude to everything that is happening in the city. For the fact that you are with more and more every year and more learn to solve problems together ", – said the head of the region.