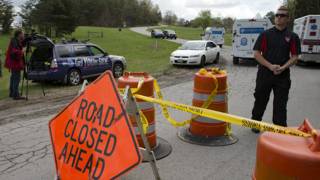 Several people were killed in a shooting near the village of Piketon, east of Cincinnati in the US state of Ohio.
Presumably all of the victims were members of the single family, reports the Associated press citing a statement Attorney General of Ohio Michael Devine and County sheriff Pike, Charles Ryder.
The statement also says that the killer made short work of their victims by shooting almost point-blank.
According to unconfirmed reports, the victims were at least seven people, five adults and two children. The killings took place in three buildings.
Currently, the police are trying to establish the identity of the victims and find out if any of their attacker.
Several schools in the district have announced that, in connection with the situation in Piketon now no one is admitted and discharged.