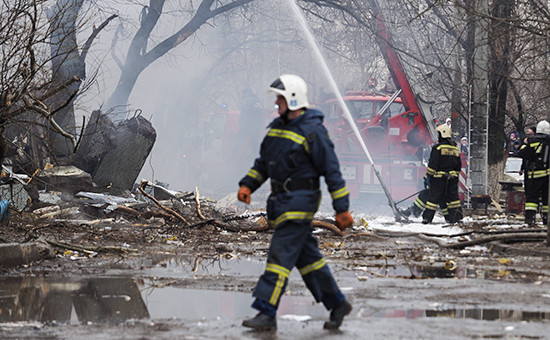 Putting out fire at the explosion site in a residential apartment building in the street Cosmonauts Volgograd
Photo: Dmitry Rogulin / TASS
During the search and rescue operation at the site of the explosion of domestic gas in the nine-storey building in Volgograd found the bodies of five dead, reports "Interfax" referring to the representative of the operational headquarters .
According to the source, the two charred bodies were found in one of the apartments, and two others – in another.
«The fifth victim was found on the landing of one of the floors," – said the source Agency.
It was reported earlier that on the seventh floor, the site of the alleged epicenter of the explosion, found the body of one of the deceased. Prior to this, the MOE stated that it remains unknown fate of the eight tenants struck home.
The explosion occurred in the nine-apartment building in Volgograd in the morning on 20 December. As a result, it collapsed floors from the second to the ninth floor, the epicenter of the explosion experts have called one of the apartments on the seventh floor. The probable cause of the collapse of the building previously called gas explosion. In total 12 people injured.
The search and rescue operation at the site of emergency continues. The EMERCOM said that under the rubble may be more than 10 people.