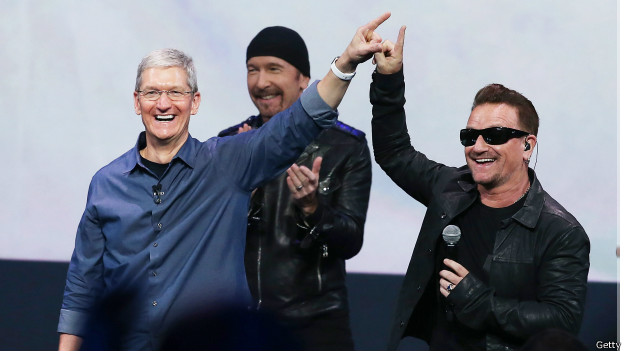 Apple Support has created a special page instructions to remove the album U2, forcibly injected into every iPhone and iPad.
The fact that the album Songs of Innocence Irish rock band will be available for free, Apple CEO Tim Cook announced after the musicians performed at the presentation of the new iPhone.
However, instead of just making the album free download, Apple has added it to the library each user's iTunes – that is, about 500 million people from 119 countries.
In this way 11 songs from Songs of Innocence by themselves appear in the list of albums.
Not all such forced gift pleased.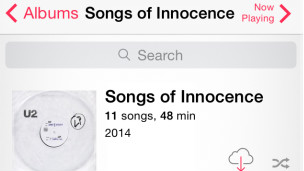 In social networks, many were outraged, they do not like group U2 and would never download the album themselves, and now can not remove it.
At the same time, most people are unhappy with this rather unceremonious interference in their library. Although this is allowed and user agreement.
"I thought I had a good anti-virus program, but this album U2 still in my iTunes", – Click wrote is one of the users, "Twitter."
"I find offensive that Apple has added me to the cloud U2 album without permission. So you wake up in the morning, and you have in your library Justin Bieber", – Click writes the other.
Almost immediately, people began to look for instructions on how to get rid of unwanted album.
However, Apple quickly responded to discontent Users is creating a special page to remove the Songs of Innocence.
At the same time, if by October 14 (the date of the official release of the album) Songs of Innocence would be remote, download the album for free as a "previously downloaded" will not succeed.
According to rumors, Apple spent on cooperation with U2 about $ 100 million.