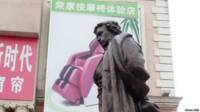 The central pedestrian street of the Chinese city of Heihe a monument to Russian poet Alexander Pushkin. However, the inscription on the pedestal contained errors. However, for the Chinese border city of such "mistakes" in the writing of Russian words are not uncommon.
According to the Far Eastern media, the monument is scheduled to officially open on March 28 in conjunction with the bookstore" Pushkin ".
On the granite pedestal of the monument is inscribed in Chinese and Russian languages, Russian translation reads: "otetsr ENGLISH literature – Pushkin".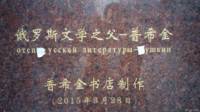 According to the information portal "Amur.info" workers mounted a monument, calmly responded to the remark made by him and assured that the error will be corrected. In the meantime, they hastily pasted paper a few letters, but in runet to this point has already managed to receive a lot of jokes about the new monument.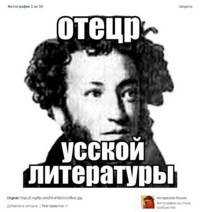 The monument to Heihe will be the second monument to Pushkin in China. In 1935, Shanghai was his bust on a high pedestal. In Shanghai, there is also a monument to Fyodor Dostoevsky, and in Guangzhou – Maxim Gorky.
"Erstorany" and "goodies"
Heihe City is located on the bank of the river Cupid – in front of the Russian city of Blagoveshchensk, it is associated with a regular river message.
Heihe is a zone free of Russian-Chinese trade, the inhabitants of the neighboring Blagoveshchensk often come there for shopping, so there are many inscriptions in Russian.
Russian bloggers in recent years gathered a lot of fun collection of photographs of many Russian-language signage, advertisements and posters Heihe.
"Absolutely each sign is duplicated in Russian. As a rule, write the type of store or the services provided. translate very often with the help of Google, without consulting anyone and without checking. The result is not always correctly "- writes blogger Alexander Belenky.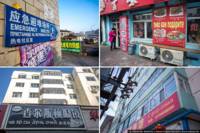 "The special feature of the city – signs in Russian. And it looks like just a joy, what they write signs with errors "- said the blogger Victor Borisov.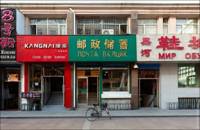 The errors are most often found in the words "restaurant" and "hotel". Sometimes signs, written in Cyrillic, generally difficult to determine what kind of institution in question.