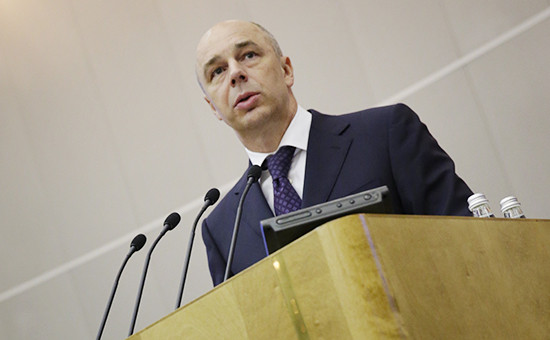 Russian Finance Minister Anton Siluanov
Photo by Alexander Shalgina / press-service of the State Duma of the Russian Federation / TASS
According Siluanova, "the moment to change the rules of the fund, which coincides with the second review of the IMF program Ukrainian, not chosen by chance," Interfax reported. The Minister stressed that Russia "is concerned that changes to the policy fund is forced in the context of a very politicized issue of restructuring of Ukrainian debt».
Siluanov noted that even in the event of changes in the rules of lending fund Ukraine is not going to favor. The Minister of Finance pointed out that the reform of the rules of lending involves the allocation of loans to debtor countries that are "in good faith tried, but failed to reach agreement with its creditors." Kiev, according Siluanova, did not conduct any negotiations with Russia on restructuring the debt and refused to consider alternative options for resolving the debt problem.
Earlier, The Wall Street Journal, citing sources familiar with the situation, reported that Western countries going to change the rules of lending, acting in the IMF. Under the new rules, which are planning to introduce in November, the countries that have arrears to official creditors, it will be possible to allocate loans.
Kiev owes Moscow $ 3 billion. This debt was formed in December 2013, shortly before the change of power in Ukraine, where Russia has redeemed this amount Ukrainian eurobonds. Moscow Ukrainian side proposed debt restructuring (the same was proposed and other creditors), but Russia wants to get the debt in full. On the immutability of Russia's position on this issue on October 30, said presidential press secretary Dmitry Peskov. "Russia continues to insist that it is not private and sovereign, public debt that must be paid. The Ukrainian side has such an obligation, it must be done "- he said.
Russian President Vladimir Putin offered Ukraine a loan to allocate $ 3 billion for the IMF, in order to enable it to repay the debt of Russia.