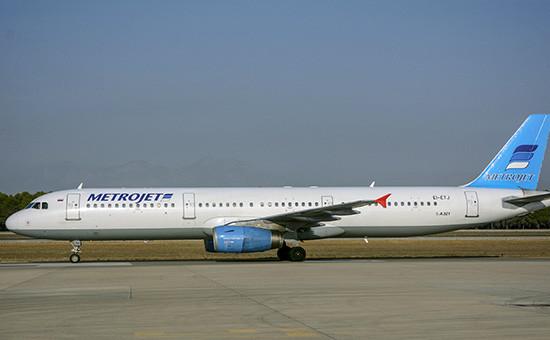 crashed on
Sinai Airbus A321. Archival photo
Photo: REUTERS 2015
The former wife of the co-pilot of the aircraft Airbus A321 of "Kogalymavia" Sergei Trukhacheva – Natalia Trukhacheva – told his complaints about the state of the ship shortly before departure. She stated this in an interview with NTV.
According to her ex-husband talked about the state of the ship in a telephone conversation with their daughter. "The eldest daughter with him called up before he departed. He complained before the flight that the technical condition of the aircraft left much to be desired ", – she said.
According Trukhacheva, her ex-husband was an experienced pilot, and would do everything possible to avoid the tragedy. "I believe that he did everything possible. I just think that he taxied that if would be any chance, he would put the aircraft. He has a very large length of service, he flew to Khabarovsk very often. He is a very experienced pilot, "- she added.
« Technical difficulties "aeronautical authorities of Egypt called the most probable version of the crash. Earlier, a representative of the Egyptian Committee for the investigation of aircraft accidents Ayman al-Mugadema stated that the pilot before the crash A321 airliner requested an emergency landing at the airport of El Arish in northern Sinai. According to him, the pilot warned air traffic controllers that the plane originated "technical problem" and needed to land as soon as possible.
The aircraft Airbus A321 of "Kogalymavia" flying out of Sharm el-Sheikh to St Petersburg suffered Wreck morning of October 31. As the data Airfleets.net, the plane took off at 06:51 MSK. By 7:11 MSK, he scored a height of 10 210 meters, and the speed of 748 km / h. At 07:13 MSK the aircraft's speed suddenly dropped to 341 km / h, and then – up to 172 km / h, and height – up to 8649 meters. On this track the flight ends.
According to the portal Flightradar24.com before the plane stopped transmitting data about the parameters of flight, speed airliner plummeted from 748 to 172 km / h. But before disappearing from the radar plane declining at a rate of about 1.8 km / min.
On board ship were 224 people, including seven crew members. They all died.

Source: Flightradar24