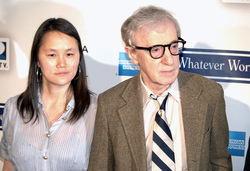 Spectators "Passage Cinema" first in Russia to see the film "High Life" Photo: Wikipedia
Residents and visitors of Ekaterinburg will be the first to see the new work of the famous director Woody Allen in Russia – the film "High life". Premiere was held at the opening of the 69th Cannes Film Festival. Agency BYURO100 show novelty only twice – 20 and 21 July in the theater "Passage Cinema»
«High Life" – a film that accurately fits into the style of the later works of Woody Allen:. Agonizingly-slow, aloof, sensual, funny and a little sad love story. In the center of the plot – the relationship of a young New Yorker who came to conquer Los Angeles and charming secretary influential filmmakers, "- noted the show organizers
The main role in the" high life "played by Jesse Eisenberg (" The Social Network. ") and Kristen Stewart (" On the road "). It will be especially interesting to see them in the camera lens Vittorio Storaro, who worked with Coppola on the great "Apocalypse Now».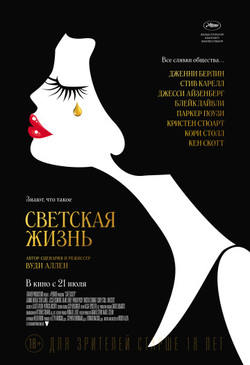 Photo: Passage Cinema
In addition, the 28 and 29 July in the "Passage Cinema" can be seen most controversial film of the Cannes Film Festival this year – the work of a rising star of the Danish film Nicolas Winding Refn ' Neon demon. " A distinctive feature film director (owner Cannes branch for best director of the film "Drive", 2011) -. Talented actors, cryptic dialogue and visual ecstasy
His new film tells about the young beauty Jesse, only to embark on a slippery modeling business track. Having achieved fame, Jesse realizes that her colleagues want to just eat it out of envy. . Moreover, in a quite literal sense
«The pattern woven of Italian horror, Chilean mysticism and Hollywood glamor" – a description of the film gave the British newspaper The Telegraph
Recall that in the past. BYURO100, the Agency organized in the cinema "cinema Passage" only show the controversial erotic drama "Love" Gaspar Noé.